Ready to make a life change?
We're thrilled to help you make or save cash online.
Our experts take great pride in seeing you achieve your goals.
Everyday thousands of Gamers and even Moms get Free Gift Cards, Game Codes, and Cash.
How does this all work?
Rewards1 gives cash and points to members for completing sponsored objectives such as filling out surveys, trying offers, watching videos or even playing games. Companies pay us for your participation which is how we reward you for your time!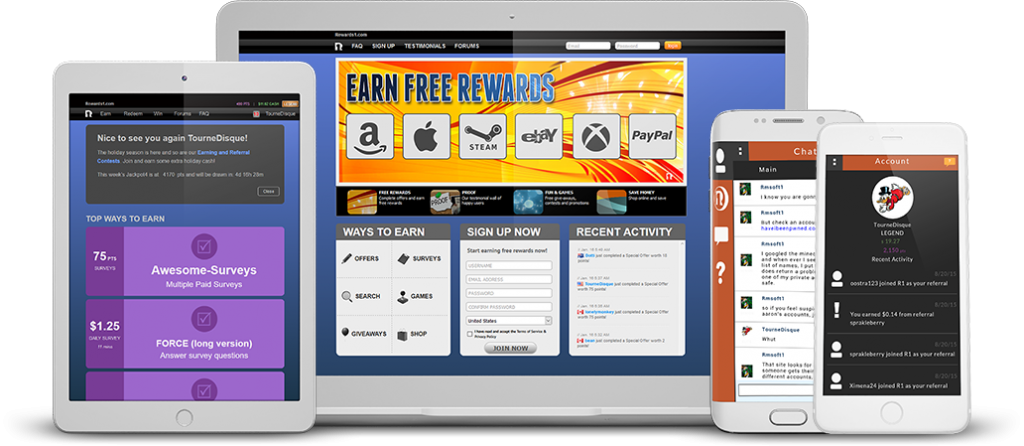 MORAL CODE: everyone loves free stuff!
See what our members are saying in our Testimonial Hall of Fame or Forums. For more proof google us or youtube for "rewards1 proof", you'll find thousands of blogs, videos and forum posts made by members past and present all sharing their positive experiences!
Rewards1 has been giving away free rewards since 2007, you don't have to look far to find a happy member!
We provide guides to show you how to get freebies for your favorite game and membership services on Rewards1. You can be sure that you'll earn many rewards in a fast and easy manner so you don't have to spend most of your life living in a "HelloGangster's Paradise."

Did you find what you wanted!?