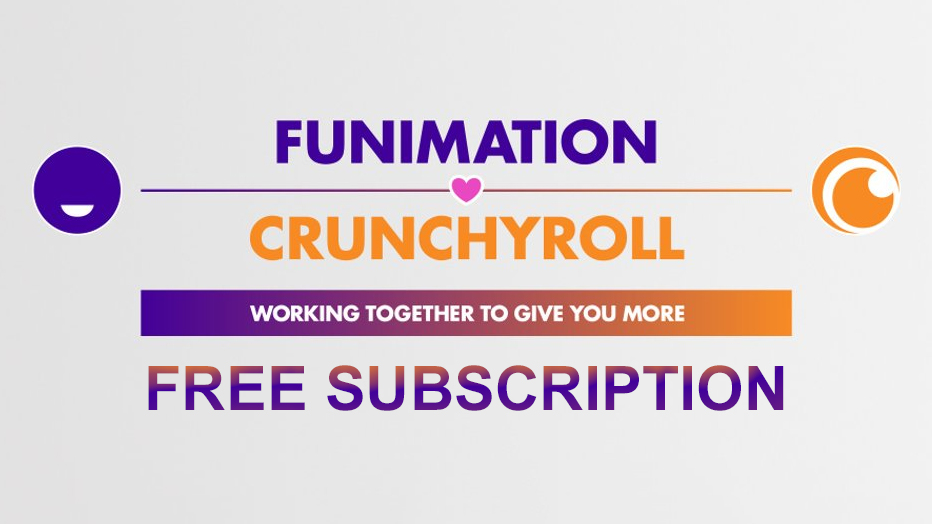 Crunchyroll and Funimation + FREE SUBSCRIPTION
I am sure most of you have heard the great news of two of the largest online streaming services announcing a partnership to share content. Funimation will start to allow crunchyroll members access to a wide collection of anime. Starting right now you can access sub only anime and eventually dub episodes of anime in the near future. Best of all the cost isn't even going up and you will be watching HD anime from the comfort of your home or device. This is truly an amazing time to be a fan of anime, and an even better time to be a Crunchyroll Premium Subscription. Read More!
How to get Premium Subscription Gift Code – One Month for FREE?
This is not a drill! This is not a dream! This is really happening! Crunchyroll and FUNimation have formed a partnership to bring YOU the best in anime via a bounty of home video releases, English dubs, catalog titles, and shared simulcasts that begin TODAY! Simply sign up to Rewards1.com to get started.
Join NOW! for FREE

Says Kun Gao, Founder and GM of Crunchyroll on this auspicious occasion, "Funimation shares our passion of bringing amazing content to viewers. This partnership will allow Crunchyroll to continue making the best subtitled simulcast experience for all fans. Anime is a lifestyle experience shared by millions, and we look forward to new ways to delight fans together."
I didn't think this would ever happen to be honest, but I'm glad it is! CONGRATULATIONS!